Sean's Yard Service, LLC was founded by Arlington native, Sean O'Neill in 2001. As a young boy, Sean began pushing mowers around the lawns of his friends, family and neighbors. He also took great pride in helping to maintain the grounds of an Arlington landmark, The Knights of Columbus. As the years rolled along, Sean began to realize he could parlay his love of the outdoors with a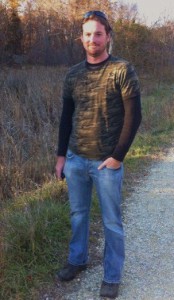 sustainable business venture; one that would help keep his hometown beautiful. With that, Sean's Yard Service was born.
Since its inception, the business has grown to serve the North Arlington, Falls Church and McLean communities and has attracted a loyal and satisfied clientele. A graduate of Yorktown High School, this business owner takes pride in staying true to his local roots. Sean's Yard Service remains a locally owned and operated company with a personal touch. We offer expert advice on lawn care maintenance and assess your yard's strengths and weaknesses to achieve the best possible result – a beautiful and neatly maintained outdoor space of which you will be proud.
Employees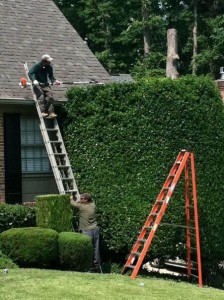 Sean's Yard Service is a licensed and insured local lawn care company. Sean and his talented crew have served residential and commercial yards in Arlington and surrounding counties for over a decade.
Sean and his crew will evaluate your yard's specific needs and work with you to determine the best approach to keeping your lawn, shrubs and trees healthy and well maintained. Please contact us and let us know how we can help you achieve your yard care goals.